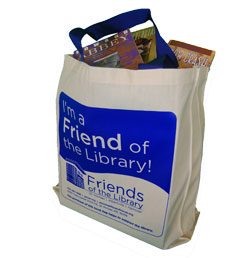 Book Sale – March 21st!

Our spring sale is scheduled for Saturday, March 21, 2015, 8 a.m. to 2 p.m.
Browse and buy from the thousands of donated used books and media.
Buy a Friends Book Bag for $15 and fill it for free.
Or, bring your bag from previous sales and fill it for just $10.
Paperbacks and VHS videos will be priced at 50 cents.
Hardcovers, DVDs and trade paperbacks are $1.
Some best-seller items and special sets are priced as marked.
No hand-held scanners during the morning hours, we position this sale primarily for readers and not resellers.
Clearance bag sale begins at 1:00 p.m.